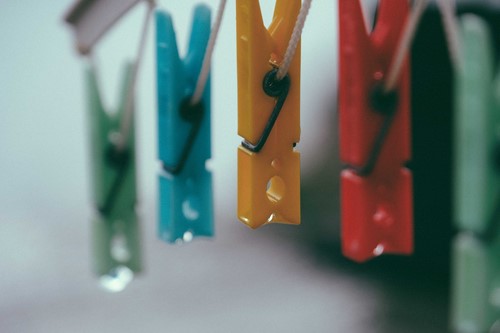 If you're working with a small laundry space, it's crucial to use all of the surfaces you can for storage and useful features. There are always new and more efficient methods of organization and storage for your laundry room, and small spaces can benefit the most. Here are some tips for items and features to hang on the walls of your laundry room to save space and increase efficiency.
Lint Container
Dryer lint is a constant waste product in laundry rooms. While many homeowners choose to have a full trash container in the laundry room, this is not always ideal when space is limited. Instead, consider adding a wall-mounted lint container. These clever containers are available in many styles and materials to match your design and preference, and all will help you dispose of lint quickly and efficiently without the need for a whole trash receptacle.
Swing-Out Hanging Racks
Clothing and other items that require air-drying take up a lot of space. While drying racks and hanging rods are excellent solutions, they can often cause clutter when not in use. Instead, try adding bars or drying racks to the wall on hinges that swing out. This way you can fold up the drying rack against the wall when not in use, making it virtually invisible and out of the way. When you need to hang something to dry, simply swing out the rod and only use the space you need.
Message Board
You can use a small dry-erase message board to make notes and reminders in homes with multiple laundry participants as well as set reminders for yourself. Pairing a message board with a clock makes it even more convenient because you can easily mark down the time of loads.